An Introduction to Stimpson Eyelets
Stimpson makes the eyelets you need. Our extensive selection of over 3,800 different eyelets has been developed over many years of servicing our customers. It is, therefore, very likely that the eyelet you are looking for will already be available.
However, if your requirement is for a custom eyelet, or you need a variation of an existing eyelet, Stimpson tool and die capabilities are unmatched in the industry. In many cases an alteration to our existing tooling may be all that is necessary, resulting in time and cost savings to you.
A Terminology Guide for Stimpson Eyelets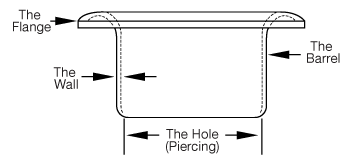 Measuring the Stimpson Eyelet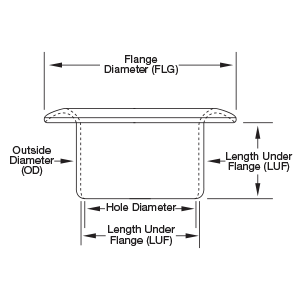 The Stimpson Customer Service Staff
Finding just the right eyelet for your application can be a challenging task. We invite you to speak with our Customer Service Representatives about your eyeleting needs. Our Customer Service Staff will be pleased to assist you in finding that right eyelet, providing friendly, helpful service.
| | |
| --- | --- |
| Stimpson Customer Service: | customer_service @stimpson.com |
| Toll Free Number (U.S. Only): | (877) 765-0748 |
| Phone Number: | (954) 946-3500 |
| Fax Number: | (954) 545-7440 |
Eyelet Attaching Machines
Hand operated, foot operated or fully automatic, Stimpson offers the Eyelet Attaching Machine which is right for your application. For further information, click on the machine of your choice below.