Marine Grade Stainless Steel Grommets & Washers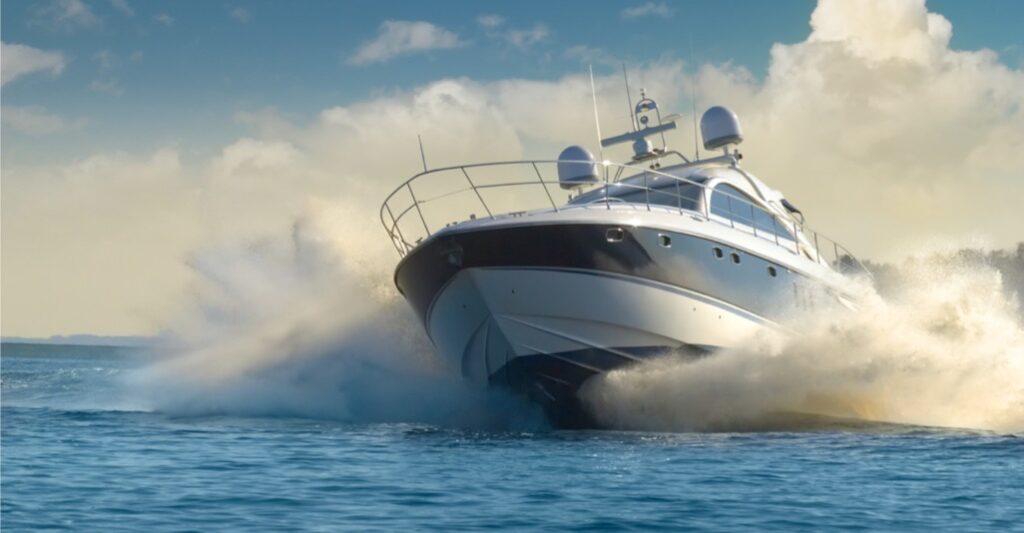 The demand for stainless steel grommets and washers for marine applications has never been higher. As companies continue to discover new and innovative marine products, Stimpson's marine grade stainless steel grommets and washers provide the best fastening and corrosion performance. While many other alloys such as brass provide impressive overall performance, stainless steel continues to be the alloy of choice for marine grade fastening solutions. Stimpson's stainless steel grommet and washer lines include grommets & plain washers, rolled rim grommets and spur washers, and self-piercing grommets and washers.
Why Stainless Steel Is Used in Marine Applications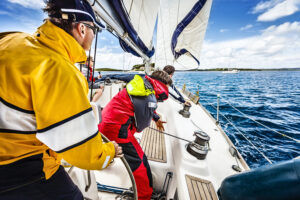 One of the top reasons that marine professionals prefer stainless steel fastening solutions is that stainless steel provides unrivaled resistance to corrosion and rust. This attribute alone increases the fasteners performance while simultaneously keeping maintenance costs at a minimum. Corrosion and rust often lead toward unsafe marine applications, such as premature product failure or red flakey rust that will transfer to any surface it comes into contact with. However, due to its metallurgic composition, stainless steel resists corrosion and does not rust due to chromium within its makeup. Since they don't rust, stainless steel fasteners maintain an attractive appearance regardless of environmental conditions. Since stainless steel contains a high percentage of chromium, stainless steel fasteners will "self-repair" when scratched or damaged increasing their service life.
Marine Grade 304 Grommets & Washers by Stimpson
To meet the increasing demands for marine grade fastening solutions, Stimpson manufactures and supplies a complete line of stainless-steel grommets and washers. From basic hole reinforcement to rugged and un-yielding fasteners, Stimpson is the comprehensive marine fastener source.
Stainless Steel Plain Grommets & Washers
Stainless Steel Rolled Rim Grommets with Spur Washers
Hole Reinforcement Type:

 This grommet and washer combination offers the greatest strength of fastener setting. The circumference of the inside rim of the washer is lined with interlocking spurs that grasp the material resulting in an unyielding setting that is required for the harshest marine environments.  

Marine Applications: Sails, sail covers, winter covers, cushions, dodgers, Bimini tops and more.
Sizes Available:

0RRGSWSSM (9/32″) #0

,

0LRRGSWSSM (9/32″) #0L

,

1RRGSWSSM (13/32″) #1

,

2RRGSWSSM (7/16″) #2

,

3RRGSWSSM (15/32″) #3

,

4RRGSWSSM (9/16″) #4

Corrosion Resistance:

Excellent
Stainless Steel Self-Piercing Grommets & Washers
Hole Reinforcement Type:

Self-piercing grommets and washers provide reliable hole enforcement and are unique since one can pierce the material and set the grommet and washer in one single action.

Marine Applications: Flags, marine upholstery, boat covers and more.
Sizes Available:

ESPGW2SS (3/8″) #2,

ESPGW2XLSS (3/8″) #2XL

Corrosion Resistance:

Excellent
Marine applications require the highest-level precision of manufacturing and only the finest alloys. With a near-zero defect rate and industry-leading on-time delivery, marine customers count on Stimpson to exceed performance specifications and meet tight deadlines. Contact our marine fastening experts or visit the official Stimpson webstore to learn more.